Chris Jericho had a stellar career in WWE, and he has replicated the same working in AEW as well. The veteran superstar also worked in New Japan Pro Wrestling for a brief period after leaving WWE.
In the year 2016, Chris Jericho did a great job while working with relatively newer WWE superstars. He put over many newcomers including the likes of Kevin Owens and AJ Styles during that run.
Many of his feuds and storylines in WWE are still fresh in the minds of Jerichoholics. The List of Jericho and feuds with CM Punk and Shawn Michaels were highlights of his last few years in WWE .
Recalling his WWE days, on AEW Unrestricted, Y2J said :
"When I came back to WWE in 2016, I had a different plan. I didn't want to work with superstars like Triple H and Shawn Michaels. I didn't want to work with Kane and Undertaker."
"I wanted to work with younger superstars like Kevin Owens, Sami Zayn, Roman Reigns and Seth Rollins. You can put the name of Cesaro in it."
Jericho futher said,
"If I had got to work with these people, I would have probably been in WWE today. These superstars could have got popularity. Even this would build me up."
"If that were to happen, my mindset would have been completely different. It was the first time I saw Seth Rollins do something different in the ring, when he jumped from the top."
" I thought now things have reached a different level and I have to do the same. I had kept my mind open to these things and that benefited in Japan where I had a great fight with Kenny."
Chris Jericho is one of the biggest names in the world of wrestling. He left the company because he was dissatisfied by the booking.
There were changes at the last moment, which prevented him from becoming the Universal Champion during the famous 'The List of Jericho' run in 2016-17.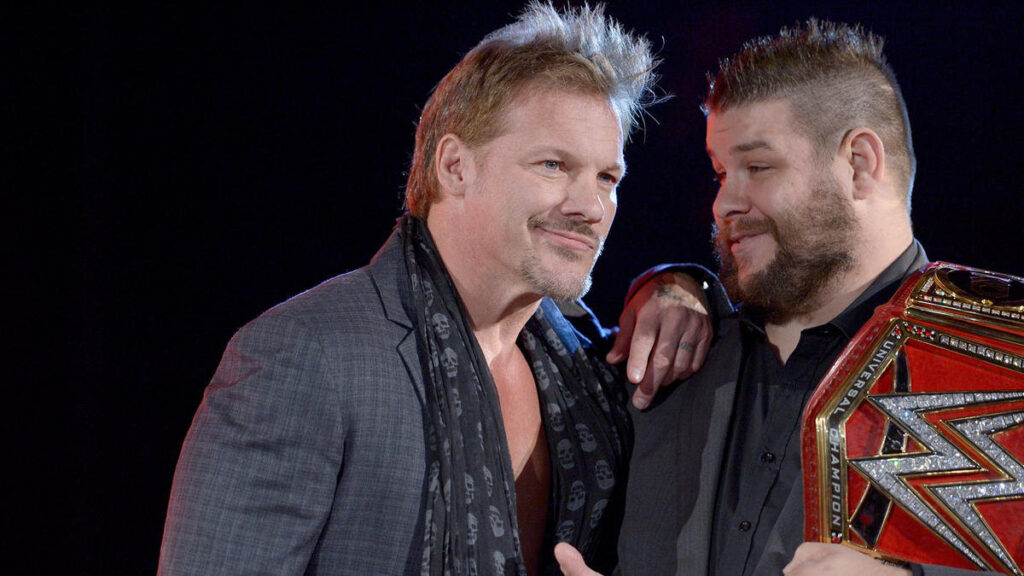 As soon as he informed Vince McMahon about his signing with AEW, the former boss couldn't believe it. He asked him to cancel the contact if he could, but Y2J told him that it was not possible.
Chris Jericho would have surely come back in WWE after his current contract expired if Vince were the boss. But, Vince has now retired, and Triple H is the creative head of the company.
Triple H is perceived as a very different person altogether and not many people in the past liked HHH. Hence, his WWE comeback as an active wrestler is highly doubtful.
Get all the Pro Wrestling updates, news and rumours on our Facebook page. Media Credits : WWE.COM
Paige (Saraya) took digs at WWE and Triple H, but got roasted by Dr. Britt Baker