Dominik Mysterio has troubled his father, Rey Mysterio a lot, after joining The Judgment Day. He has repeatedly interfered in his matches and as a result Rey has lost too many matches recently.
Not only this, Edge and Rey Mysterio's relationship has turned sour. Edge has been very upset with Rey because of Dominik.
Being a father, Rey Mysterio wouldn't lay his hands on his son and Dominik Mysterio is taking unfair advantage of that.
Tired of all this, Rey Mysterio planned to retire on the recent episode of SmackDown. He informed Creative Head Triple H about his decision.
Triple H assured Rey Mysterio that he would find some other way to deal with the situation.
In a backstage segment on SmackDown this week, Rey Mysterio told the company's creative head, Triple H, that he is fed up with his son Dominik's antics.
Rey said that he would not be able to put his hands on his son. Hence, he has made up his mind to retire. But Triple assured him to find some other way to deal with it.
Mysterio replaced Karrion Kross in the Fatal 4-way match
A Fatal 4-way match was announced on SmackDown to decide the number one contender for the Intercontinental Championship.
Solo Sikoa, Sheamus and Ricochet were to participate in this match along with Karrion Kross. However, Drew McIntyre crashed Carrion Cross's car before the show.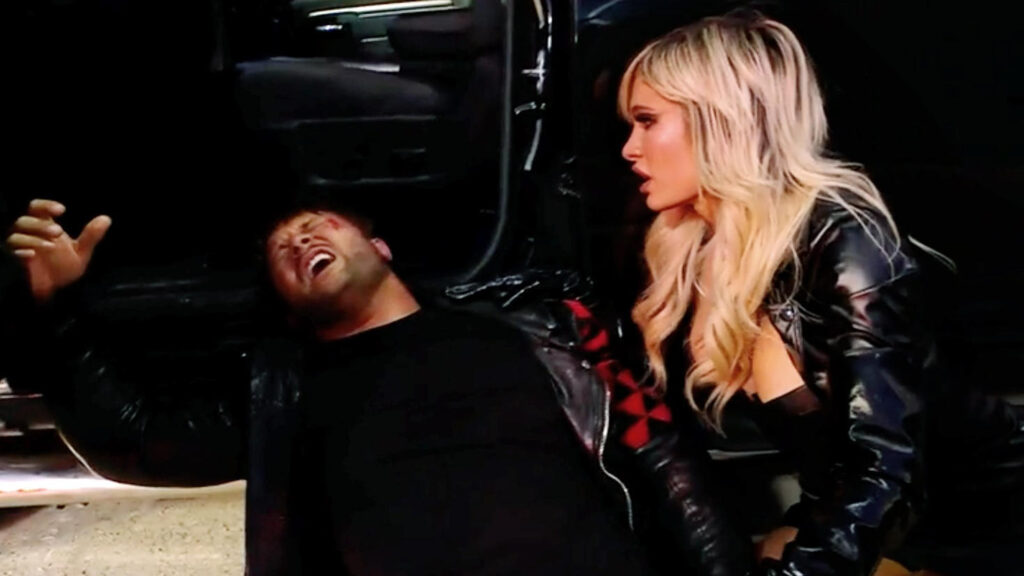 Kross and his wife Scarlett were seriously injured in this accident. McIntyre further assaulted an injured Karrion Kross a when he hobbled out of the car.
Kross couldn't contest the match due to the injury and was replaced by Rey Mysterio. In the end, Rey pinned Ricochet to win the match, despite interference from The Bloodline.
Now Rey Mysterio will face Gunther for the Intercontinental Championship. It was noteworthy that Rey and Ricochet had a dispute after the match.
So, it is speculated that Ricochet may get involved in a feud with Rey Mysterio. He can also interfere in the IC championship match.
On the other hand, it looks like the angle between Dominik Mysterio and his father is over. Rey will probably be seen performing on SmackDown on a regular basis.
Perhaps this was Triple H's 'other way' of dealing with the situation.
Get all the Pro Wrestling updates, news and rumours on our Facebook page. Media Credits : WWE / FOX SPORTS
After Bray Wyatt's comeback, Erick Rowan says he is open to a WWE return