Erick Rowan is open to WWE return:  With Vince McMahon hoping to reduce the costs, WWE let go in excess of 80 superstars last year. It totally obliterated WWE's pool of talent.
Just two months after becoming the WWE's new Creative Head, Triple H has rebuilt the roster bringing almost all the notable names back to the company.
A lot of superstars have made comeback to WWE in the past two months. And, it looks like this trend is not going to end in the near future.
Bray Wyatt, Braun Strowman, Karrion Kross, Johnny Gargano and the Good Brothers have recently returned to the company. All of them were released by WWE in the last two years.
Erick Rowan says he didn't want to leave the company
Now Erick Rowan, the former member of The Wyatt Family, released two years ago, has expressed his desire to return to the company.
According to Rowan, he was not ready to leave the company in 2020. He stated that it was the company's decision to have him released.
Speaking in a recent interview with NBC Sports, Erick Rowan said,
"There's always opportunity, and my story within wrestling and that character of Erick Rowan or Erick Redbeard, it has so much left to tell."

"I think that when I stepped aside COVID happened, and people were let go, I wasn't ready for my story to stop on that note," said the former Wyatt Family member.
Rowan is open to a WWE return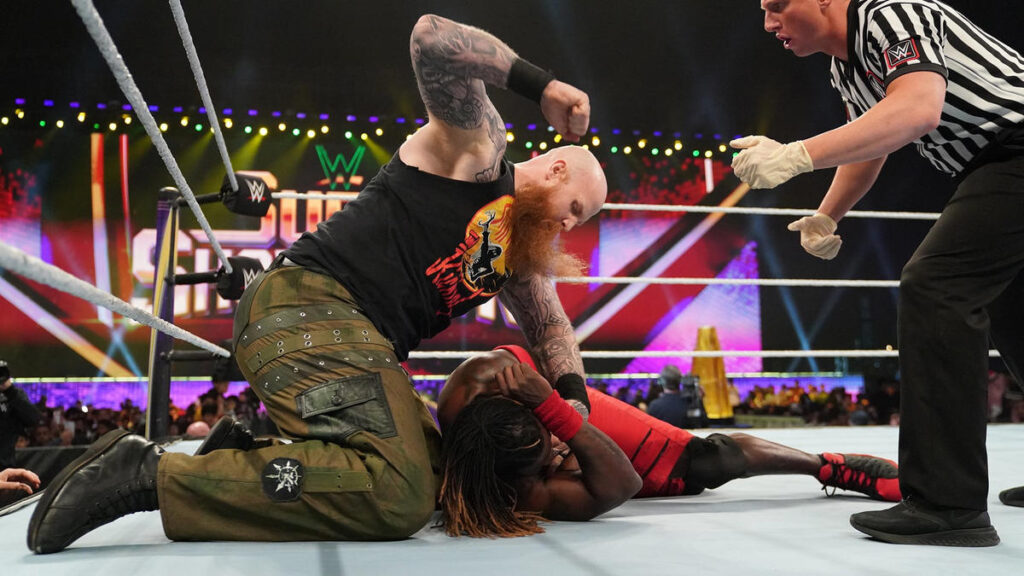 When asked about whether he would return to WWE if Triple H calls him, Rowan said that if it was mutually beneficial for both the parties, he would comeback to WWE.
Rowan has been a free-agent after his WWE release. He had not signed a full-time deal with any major wrestling promotion.
Recently, Bray Wyatt came back to WWE, seemingly debuting a new faction like Wyatt Family. It is being reported that this faction would be called Wyatt 6 and would include 6 members.
If Bray Wyatt plans to include some well-known names from the industry in the Wyatt 6 faction, Erick Rowan would be on the top of his list.
Recently, Eric Bischoff also hoped WWE to re-sign Erick Rowan. So, chances are WWE might grant Rowan his wish, and we will get to see him return in the near future.
Let us tell you that after separating from the Wyatt Family Erick Rowan worked in many other storylines. However, most of suffered poor endings, often cut short mid-way.
With late Luke Harper, he formed a team called The Bludgeon Brothers, which was somewhat similar to the Wyatt Family. Unfortunately, it was dismantled abruptly.
He also served as Bryan's disciple in The New Daniel Bryan storyline. This eco-friendly gimmick of Daniel Bryan was fun, but Erick Rowan's role in it was hardly noticeable.
A few months before his release he started appearing with a mysterious pet of his in a cage, which later turned out to be a spider.
A month later, Erick Rowan was released by WWE. Since then, he has been seen on AEW on occasions under the name Erick Redbeard.
Get all the Pro Wrestling updates, news and rumours on our Facebook page. Media Credits : WWE / FOX SPORTS
"I am not that close to him" – Solo Sikoa on his relationship with cousin Roman Reigns