MJF has come back in All Elite Wrestling, and he is certainly reminding audiences of what were they deprived of in his absence.
MJF came back at All Out on Sunday after a lengthy break, contending a chance at the AEW World Heavyweight Championship and issuing a challenge to CM Punk at the conclusion of the show.
The title has now been vacated after Tony Khan informed that World title and World Trios Titles are no longer being held by Punk and The Elite.
The decision was taken after an alleged backstage brawl between CM Punk and the stable of Kenny Omega and Young Bucks.
MJF got into the ring at the kickoff of Dynamite to speak about his comeback, and it appeared that he hasn't nestled down from his championship hunt.
After Tony Khan's advertisement, Maxwell Jocob Friedman aka MJF delivered his maiden promo since his comeback at AEW All Out.
MJF impersonated a babyface and he got a huge babyface response from the aficionados in Buffalo.
He received huge applause when he said that he was better than Moses and wants to become AEW World Champion.
Jon Moxley intruded when MJF was receiving great reactions from the crowd.  After Moxley entered the ring, MJF took a U turn and went against the crowd as anticipated, and he put down his Josh Allen jersey.
MJF threatens to take AEW World Title to WWE, Cody Rhodes and Triple H namedropped
MJF told that perhaps he'll "take the AEW championship to a real wrestling promotion with real audiences where his idol Cody Rhodes works."
He also stated that possibly he'll work under a "real" boss Nick Khan and his "personal icon" The Game because that's best for business.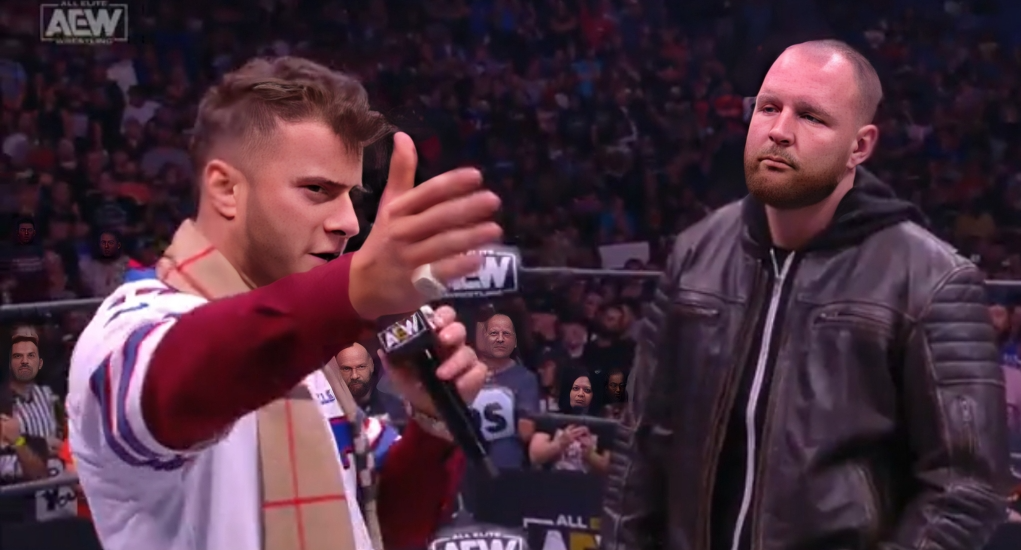 After MJF abandoned the ring, Moxley said that he is pissed off for several reasons, taking in the reality that he is not AEW World Champion.
Moxley sent a message to all of the guys in the World Title event and he said that he is going to "take the shot" and that it's time to be a legend.
Get all the Pro Wrestling updates, news and rumours on our Facebook page. Media Credits : AEW/TNT