Commenting on Austin Theory and his unsuccessful attempt to cash in on Money in the Bank on then US Champion Seth Rollins, former WWE Tag Team Champ Paul London referred to him as a "phenom."
Austin Theory won the Money In The Bank briefcase at MITB 2022, but not before losing his US Championship to Bobby Lashley at the very same event.
Prior to unexpectedly trying to cash in on Seth Rollins on RAW last month, he clung on the briefcase for around four months. He was unable to overpower Rollins after Lashley interfered, wasting his contract as a result.
Paul London discussed Theory's botched cash-in on the latest edition of Cafe de Rene. He called the 25-year-old a "phenom" and commended his abilities.
"Austin Theory appeals to me. He is a Phenom in my opinion. He and I have met several times in the independent circuit and I consider him to be quite gifted. Just a freak of talent and athletic ability that comes naturally." remarked Paul London.
"I haven't seen the show as frequently to see how he does in terms of charisma, but I'm confident that he ranks high. So for him to even be in that position, they must have a lot of faith in him," he added.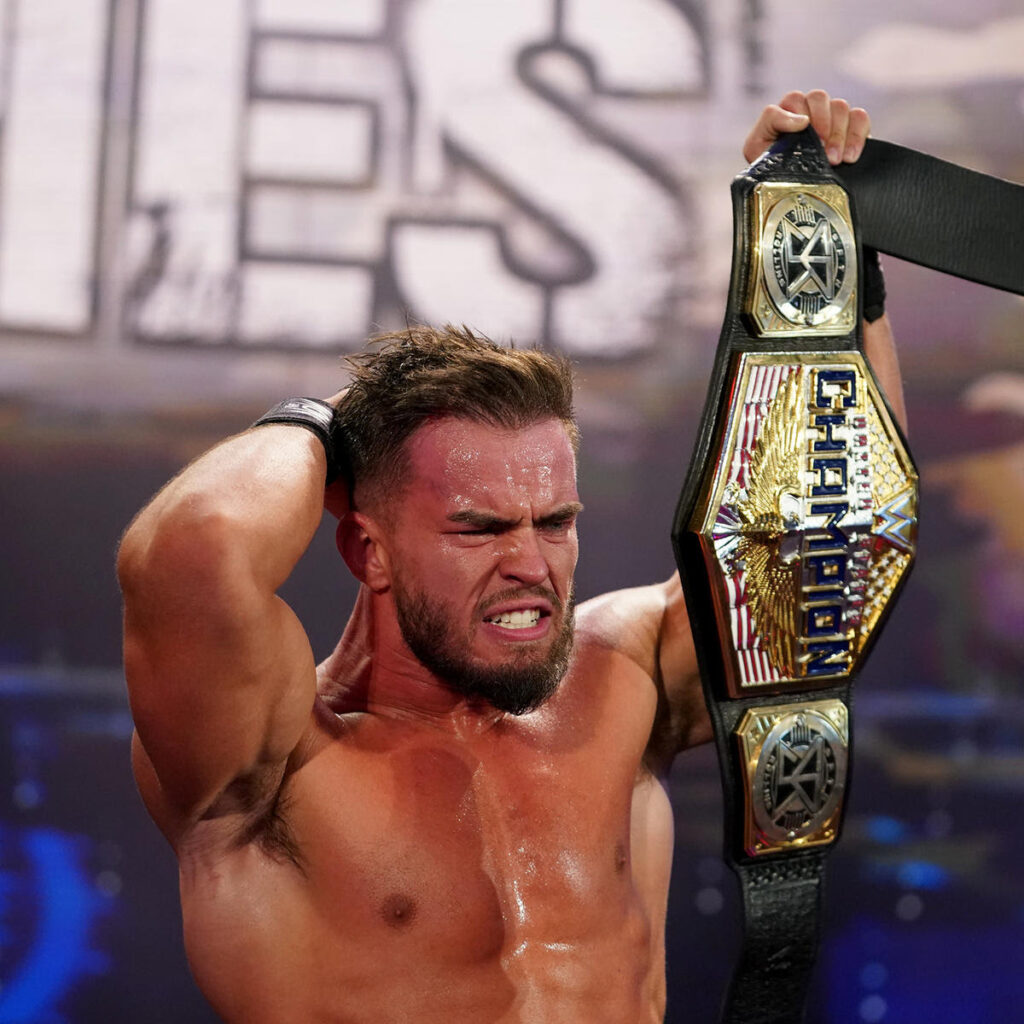 The former tag team champion also discussed the potential benefits that WWE gets by making Austin Theory cash-in on the United States Champion rather than the Undisputed WWE Champion.
"Why not, I wonder, from a business perspective? Pretty cool. Cashing in for a championship that isn't the world championship strikes me as being very exciting. It's similar to setting reasonable expectations for oneself."
"If each Money in the Bank storyline begins with "Now, I'm cashing this in to win the world championship," it keeps everything on a singular note. Now who knows, perhaps in the future if someone said, "I'm going to cash this in for a chance at the tag titles."
"Whether it happens once or more, I believe adding diversity and something new is always a good idea. Generally speaking, variety is excellent." said London.
Get all the Pro Wrestling updates, news and rumours on our Facebook page. Media Credits : WWE / Fox Sports, We don't claim any of them.
The Rock, not Cody, is going to win the Royal Rumble 2023. Here are the details.