Many questions are being regarding the WWE career of Gable Steveson as he has not yet appeared on live TV even after being drafted to Raw.
It is also being speculated that he is not in the WWE's scheme of things right now. In this regard, Dave Meltzer has released a report about him.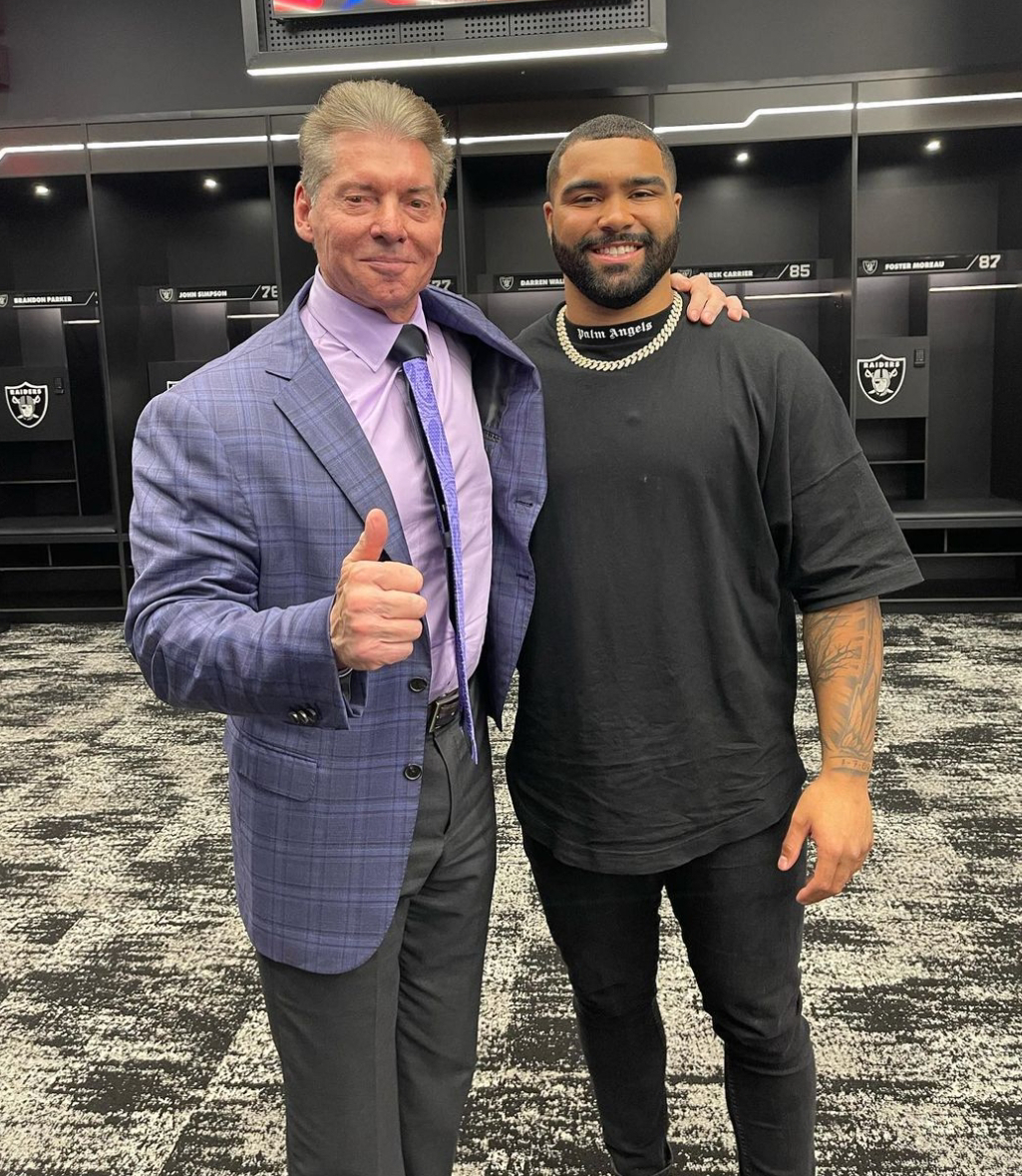 In this report, he has clarified that Gable Steveson is not a part of WWE's creative plan yet. Although the company wanted to give him a run after WrestleMania 38, they have dropped the idea for now.
WWE wanted the Olympics medalist to become the next Brock Lesnar, and this report would be a shocker for many.
Gable Steveson is still a part of WWE : Dave Meltzer
Steveson was seen at WrestleMania 38. During the show, he targeted Chad Gable. However, since then he has not appeared on live TV.
If reports are to be believed, he is not a part of Triple H's list of superstars that he wants to use right now. The report states that he is still a part of WWE.
Dave Meltzer of the Wrestling Observer Newsletter reported,
"WWE wanted to give him a run immediately after winning the NCAA tournament. They wanted to use Gable Steveson only after WrestleMania but the process has become too slow. Now the question is whether he is in Orlando Or not? He's currently not part of the list of stars that WWE wants to use. However, he's still a part of WWE and hasn't left Minnesota."
Let us tell you that WWE is looking at him as the Next Big Thing. In such a situation, it will be interesting to see how WWE uses Gable Steveson in the coming times.
Get all the Pro Wrestling updates, news and rumours on our Facebook page. Media Credits : WWE Network / FOX Sports